125,000 euro to L'Alto Adige aiuta thanks to gala evening of Birra FORST.
125,000 euro to L'Alto Adige aiuta thanks to gala evening of Birra FORST.
For this year's edition of the Christmas Forest, Birra FORST planned and organized a very special gala evening. The customary charity auction, a highlight in the lead up to Christmas for Birra FORST, didn't disappoint.
At the Eastern-inspired nativity scene evening on Thursday, 13 December with more than 100 participants, an impressive sum of €125,200 was collected, which will be donated to the non-profit organization 'L'Alto Adige aiuta'. But that's not all: other initiatives will follow over the Christmas period, which will increase the donation figure for people in need in South Tyrol.
Cellina von Mannstein welcomed numerous guests and friends from the world of business, politics, entertainment and sport at the new ice rink in the Forst Christmas Forest. Together with radio host Michl Gamper, she accompanied the invited guests through the evening, which, after a contemplative Christmas reading by Don Mario Gretter, led to a gala dinner at the Eastern-inspired location. Norbert Kostner, Executive Chef of the Mandarin Oriental Hotel in Bangkok, together with South Tyrolean gourmet chef Luis Haller, enchanted the guests present with an Eastern menu.
"After five years of the traditional charity auction, this year we wanted to offer our guests something special," says Cellina von Mannstein. "With this Eastern-inspired nativity scene evening, in which the participants contributed a sum of €1,000 to 'Alto Adige aiuta', we set ourselves a new goal. With this amount and the proceeds from the exclusive prizes auctioned off during the evening, we not only matched last year's amount, but exceeded it by far", says von Mannstein. As in previous years, the entire proceeds from the evening and the auction will go to the non-profit organization 'Alto Adige aiuta'. "I would like to take this opportunity to once again express my heartfelt thanks to all donors, buyers and participants in the evening and employees who contributed to this successful evening in which we were able to help many people in need. A number of important prizes were auctioned off last night: from two tickets to the German premiere in Berlin of the film HEAD FULL OF HONEY, along with tickets to the after-show party, by the German director and actor Til Schweiger, to a guided tour of the 'Freisinger Volksfest' for eight people and gelato making for a group of up to 20 people. To round off the evening, the South Tyrolean rock band Frei.Wild charmed the guests with two songs from their set, including 'Stille Nacht'.
Per visitare Forst.it devi essere maggiorenne.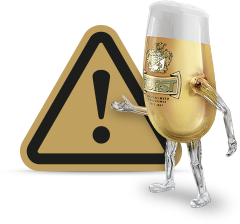 Benvenuto su forst.it
Hai compiuto 18 anni?