Veal chop with spiced tomatoes and Topinambur
Veal chop with spiced tomatoes and Topinambur
Veal chop
2 veal chops, each 150 g
salt,
Freshly ground pepper,
Oil for frying,
1 tablespoon butter,
2 sage leaves,
Spiced tomatoes
1 shallot or onion, finely chopped,
100 g tomatoes, diced,
1 tbsp parsley, finely chopped,
½ clove of garlic, finely chopped,
1 tsp rosemary finely chopped,
1 tsp oregano, finely chopped,
½ hot pepper, finely chopped,
Topinambur
200 g Jerusalem artichokes,
1 tbsp shallots, finely chopped,
1 tablespoon butter, salt, 120 ml of water,
1 teaspoon parsley, finely chopped,
Further
Rosemary sprigs for garnish
Veal chop:
Salt and pepper veal chops lightly. Heat oil in a pan heat oil and fry veal chops on both sides at high heat for about 6 minutes until brown. Add butter and sage leaves and cook covered for about 6 minutes on the stove edge or continue cooking in the oven. Take meat and sage from the pan and hold available.
Spiced tomato:
Stew shallots in the pan in which the chops were fried, add diced tomatoes, parsley, garlic , rosemary , oregano and chili pepper and cook briefly.
Topinambur:
Peel the Jerusalem artichokes and cut them into small cubes. Stew shallots in butter, add Jerusalem artichokes, salt, pour in the water and cook for about 15 minutes. Refine with parsley and hold available.
Completion:
Cut veal chops in half and place on a warm plate, pour the spiced tomato over it. Form the Jerusalem artichoke cubes into little dumplings and put on the plate. Garnish with rosemary sprigs and serve.
Per visitare Forst.it devi essere maggiorenne.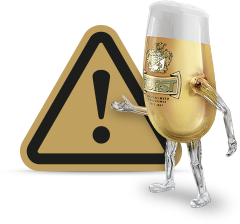 Benvenuto su forst.it
Hai compiuto 18 anni?