BIRRA FORST SPA
Via Venosta, 8
39022 Forst/Lagundo
Italy>
Authorised representative of the company: Margherita Fuchs
---
T: +39 0473 260 140
E-Mail: [email protected]
PEC: [email protected]
---
P.IVA: IT 00100500214
Registro Camera commercio Bolzano Nr. 00100500214
Codice destinatario fattura elettronica: MC6IA5D
---
IBAN: IT 27 D 08112 58460 000300214001
BIC/Swift: RZSBIT21001
---
The FORST Brewery has implemented an organisational model that complies with the guidelines of Legislative Decree No. 231/2001. Any reports to the supervisory body can be sent to the following e-mail:
[email protected]
Code of Ethics of the FORST AG Brewery
---
Cancellation policy (German only)
We use Sendinblue as our Newsletter Platform
Per visitare Forst.it devi essere maggiorenne.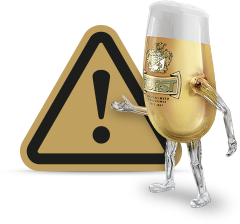 Benvenuto su forst.it
Hai compiuto 18 anni?