Birra FORST celebrates winter and South Tyrol's most beautiful snowy landscapes.
Birra FORST celebrates winter and South Tyrol's most beautiful snowy landscapes.
FORST: born in South Tyrol, loved everywhere.
Following the huge success of the first limited edition released in September, inspired by the territory of South Tyrol, Birra FORST is soon launching a new limited edition celebrating the most iconic mountain landscapes of the area. From 8 December a practical 'Mini Box Souvenir' will be available with 12 bottles of FORST Kronen 33 cl, where each bottle is covered with a different snowy landscape.
For over 160 years, the name FORST has been synonymous with the pure art of brewing and its ties with its territory, nature and mountains, now represented in a new, unique and special limited edition of the much-loved FORST Kronen: In a green case with a convenient format, 12 bottles are enveloped with striking visual designs that transport you to the region, each boasting one of the 12 most beautiful snowy landscapes of South Tyrol where you can enjoy one of the most popular sports: skiing.
From north to south, from west to east, every area of South Tyrol is covered in white and offers unique picturesque landscapes: Plan de Corones, Gardena, Merano 2000, Obereggen, Speikboden, Val Senales, Val Sarentino, Belpiano, Racines, Val d'Ultimo, Plose and Alpe di Siusi.
Birra FORST , in fact, was created right here in these mountains and since 1857 has been located in Forst/Lagundo from where the clear, pure water spring flows. This same water, together with carefully selected raw materials, guarantees the quality and freshness of the beer.
A leading company at national level, FORST is nevertheless strongly rooted in its local area, supporting and caring for it, as evidenced by the many sponsorships, initiatives, events and charity functions.
"Our limited editions," explained Cellina von Mannstein of Birra FORST , "always highlight topics that are dear to us, topics that are of particular importance to our company: Love for our region, nature, and respect for traditions were highlighted in the first autumn limited edition, and this new winter limited edition shows 12 picturesque landscapes covered in a white blanket of snow."
FORST Kronen is one of FORST's best-loved beers, capable of expressing all that is found in the land where it originates through its unique aroma. This special beer, crafted from an old recipe, is characterized by a full, aromatic malty flavour, a golden yellow color and a subtle hint of hops.
The 'Mini Box Souvenir', consisting of a case and 12 decorated bottles, is available from 8 December while stocks last in selected 'drink shops' and in the Birra FORST online shop.
Per visitare Forst.it devi essere maggiorenne.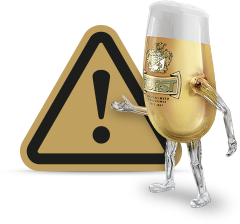 Benvenuto su forst.it
Hai compiuto 18 anni?