FISI president Flavio Roda visits Birra FORST, consolidated partner of the ski.
FISI president Flavio Roda visits Birra FORST, consolidated partner of the ski.
On Wednesday 28 August, Cellina von Mannstein opened the doors of Birra FORST headquarters in Lagundo (BZ) to the President of the Italian Winter Sports Federation, Flavio Roda.
In view of the upcoming winter season, Cellina von Mannstein welcomed Flavio Roda, President of FISI for a visit to Birra FORST headquarters in Lagundo. The terms of collaboration for the 2019-2020 ski season and the following season leading up to the 2021 World Championships in Cortina were defined during the meeting: FORST will be the "Official Ski Beer" partner. The collaboration with FORST stems from a number of factors, including the shared values that have always linked the South Tyrolean company to the territory, the mountains and sport in general, especially skiing. In Lagundo, Flavio Roda was greeted by some of South Tyrol's most promising winter sports stars from the "Sporthilfe Alto Adige" association, which supports young talent in the region. These included Greta Pinggera, a natural track luge athlete, Nina Zöggeler, a luge athlete on artificial tracks, snowboarder Marc Hofer, cross-country specialist Florian Cappello and downhill skiers Celina Haller and Elisa Platino. Forst has also always shown commitment to supporting promising young talent.
Cellina von Mannstein says, "Our company has supported young people with great potential in sport on many occasions. Sport," she continues, "is an opportunity for young people to demonstrate their talent, to become stronger adults, ready to overcome challenges and difficulties with courage in everyday life. South Tyrol is a region with a wealth of talented young sportsmen and sportswomen, who are a great source of pride.
Per visitare Forst.it devi essere maggiorenne.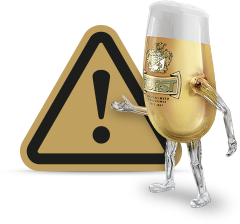 Benvenuto su forst.it
Hai compiuto 18 anni?