FORST beer is back alongside the Alpine Corps for the 93rd National Gathering in Rimini and San Marino
FORST beer is back alongside the Alpine Corps for the 93rd National Gathering in Rimini and San Marino
From 5 to 8 May 2022, FORST beer will be the exclusive partner of the 93rd National Gathering of the Alpine Corps, due to take place in Rimini and San Marino.
After the great success of the 2012 Gathering in Bolzano, the 2018 edition in Trento and the 2019 event in Milan, once again, FORST is partnering with the Alpine Corps in the event that is part of the celebrations for the 150th anniversary of the founding of the Troops.
The only official beer of the event will be FORST Kronen, the most popular of the speciality beers in the FORST house, conserving the full flavour of the South Tyrol region.
Available within a limited-edition cluster created especially for the occasion, it features packaging that pays homage to both the South Tyrolean region and the beautiful attractions to which the host cities are home. Green, in fact, is the colour that represents FORST Beer and the Alpine Corps, while blue recalls the seaside landscapes.
FORST Kronen will be distributed in 33 cl cans and bottles at all the food stands and catering services.
FORST Beer is thrilled to be carrying on this partnership, the result of a common bond with the mountainous region and a shared propensity to work to help others, supporting important social projects.
The official programme will be available on the website: https://www.adunatalpini.it/il-programma/.
Per visitare Forst.it devi essere maggiorenne.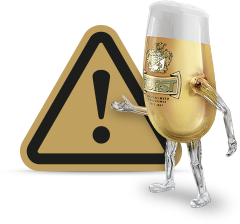 Benvenuto su forst.it
Hai compiuto 18 anni?