Italian national sled team visits Birra FORST.
Italian national sled team visits Birra FORST.
Last Wednesday, 8 July, the FISI luge athletes, led by the legendary multiple world champion and Olympic medallist Armin Zöggeler, visited the FORST brewery.
As a result of the close partnership between Birra FORST and the FISI (Italian Winter Sports Federation), Cellina von Mannstein was delighted to welcome the entire national sledging team at its headquarters in Lagundo, accompanied by Technical Director Armin Zöggeler and their athletic trainer Matthias Schnitzer.
Following a customary photo shoot, the athletes went to the FORST Shop at the historic headquarters in Lagundo to autograph some FORST 0.0% bottles, which FORST launched last winter in a limited edition dedicated to FISI and its athletes.
Notable athletes present during the visit included Dominik Fischnaller, second in the 2019/20 World Cup in the discipline, and Andrea Vötter, gold medallist at the 2019 European Championships in Oberhof. The picture also included Leon Felderer, Kevin Fischnaller, Lukas Gufler, Verena Hofer, Simon Kainzwaldner, Fabian Malleier, Ivan Nagler, Marion Oberhofer, Patrick Rastner, Emanuel Rieder, Ludwig Rieder, Sandra Robatscher and Nina Zöggeler, who will also be part of the national luge team in the 2020/2021 season.

Per visitare Forst.it devi essere maggiorenne.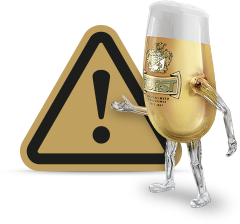 Benvenuto su forst.it
Hai compiuto 18 anni?