Quality has always lived here.
Quality has always lived here.
FORST Beer launches a new communications campaign. The creative concept centers around the brand's positioning: a quality beer that tastes good because it comes from the unspoiled natural environment of South Tyrol. This sets up the payoff: "Quality has always lived here." The clear protagonists are once again the classic FORST beer glasses, which are displayed against the backdrop of the South Tyrol mountains. In addition to daily press and trade press, the campaign will be featured on tv (with 10" and 30" spots) and online, where a dedicated mini-site has been created. Cellina von Mannstein, Communication & Creative Director for FORST Beer says: "With this campaign, we want to continue to raise our profile outside of South Tyrol, where we are already market leaders. We will go on TV for the first time, a medium which will allow us to reach a very wide target, along with intense online activities to strengthen our brand recognition among younger target audiences."
Per visitare Forst.it devi essere maggiorenne.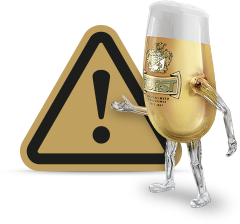 Benvenuto su forst.it
Hai compiuto 18 anni?