Reopens the historic Stadt Hotel Città, Bolzano's favorite lounge room in the heart of the South Tyrolean city.
Reopens the historic Stadt Hotel Città, Bolzano's favorite lounge room in the heart of the South Tyrolean city.
After just six months of careful renovation, the famous Stadt Hotel Città on Bolzano's Waltherplatz reopened at the beginning of July. Birra FORST, together with the renowned South Tyrolean company Podini Spa, breathed new life into the historic building, the emblem of Bolzano.
Thanks to the collaboration between Birra FORST and Podini Spa, two great South Tyrolean businesses that share a long family tradition, the historic Stadt Hotel Città, which has always been a meeting point for the people of Bolzano and beyond, has reopened on Piazza Walther in Bolzano. The two well-known South Tyrolean entrepreneurs Cellina von Mannstein of Birra FORST and Giovanni Podini of Podini Spa, acting respectively as President and CEO of the company Hotel Città Srl, have decided to work together to accomplish the ambitious goal of restoring the historic hotel in Bolzano to its former glory. They are unable to hold back their enthusiasm when talking about the Stadt Hotel Città: "We love traditional hotels, those that have a story to tell, but above all those that are blessed with a soul".
The Stadt Hotel Città, a superior 4-star hotel, has a neo-baroque façade with clean lines and offers 91 completely renovated rooms, a wellness area, a fitness zone and, on the ground floor, a new brasserie with dehors, open for lunch and dinner and serving Mediterranean cuisine. Serving FORST beer specialties, on tap or in bottles (V.I.P. Pils, Felsenkeller Bier, Kronen, Sixtus 1857, FORST 0.0%, Premium and Weihenstephan Hefe Weissbier), with an excellent selection of wine in a chic-urban setting, the café overlooking Walther Square will be the new star of the Stadt Hotel Città. An urban and refined space where you can forget all about time and lose yourself in a luxurious dream world: this is where Birra FORST lets its guests experience the art of brewing in all its wonder and a sense of hospitality and conviviality born from a long history of family and tradition.
The project was carried out by Studio Bizzarro from Ravenna, which specializes in the design of prestigious hotels, following careful instructions from the two clients.
Per visitare Forst.it devi essere maggiorenne.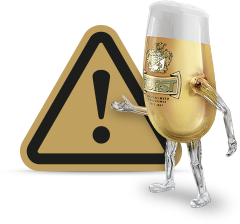 Benvenuto su forst.it
Hai compiuto 18 anni?