South Tyrol. Human territory: a Birra FORST initiative.
South Tyrol. Human territory: a Birra FORST initiative.
From Thursday 17 October, Birra FORST will be present in the city of Merano with a photo exhibition entitled "South Tyrol. Human Territory". This exhibition, which highlights the profound relationship between man and animal, represented in a series of 17 different images, reveals how territory, people and animals are rooted and joint together.
For many years, Birra FORST has been interested in art and culture. In all these years, especially in South Tyrol, Birra FORST has met many extraordinary people along the way, with whom it has forged a special relationship over time. We share the same values with these individuals, values of respect, passion and love for the region. The photo exhibition 'South Tyrol. Human territory" can be visited in Merano from 17 to 27 October, during the Grape Festival, and evokes in the eyes of the observer the profound relationship between the people and their animals. "Our friendship with these people, who have always supported us over all these years, inspired us to capture their image in very special moments. They all contribute to preserving the culture and territory of South Tyrol, while remaining faithful to our customs and traditions", says Cellina von Mannstein, the creator of this exhibition. The protagonists were photographed in May 2019 by Belgian animal photographer Paul Croes, especially for this project. Since 2010, Paul Croes has worked as a traveling photographer, taking his art and sensitivity in different cities and countries, and is considered one of the most successful dog photographers in the world.
Per visitare Forst.it devi essere maggiorenne.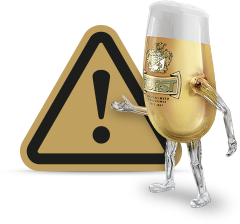 Benvenuto su forst.it
Hai compiuto 18 anni?