Sportive by nature: from 2020 Birra FORST wears FISI colours.
Sportive by nature: from 2020 Birra FORST wears FISI colours.
On the occasion of the first stage of the Alpine Skiing World Cup in Italy, Birra FORST has strengthened its collaboration with the Italian Winter Sports Federation (FISI), presenting for the first time a limited edition of the new non-alcoholic beer FORST 0.0% with a sporty design. In addition, from January 2020, the South Tyrolean company will be featured on official FISI racing suits across various disciplines.
Birra FORST intensifies its partnership with FISI as "Official Ski Beer", appearing from January 2020 on the official alpine ski racing suits of the World Cup and on those of the biathlon, bobsleigh, skeleton and sledding on artificial tracks in the World Championships, thanks to a new non-alcoholic 0.0% beer by FORST. During the Super-G in Val Gardena on 20 December FORST beer announced the imminent launch of its new, non-alcoholic 0.0% FORST beer presenting the limited edition with a very sporty design.
"Sportive by nature", the limited edition bottle wears the official race suit of the National Ski Team. 100% FORST, 0.0% alcool: all the expertise of FORST guarantees the unique taste of the first non-alcoholic 0.0% beer from South Tyrol, available throughout the country exclusively in the hospitality industry from March 2020. The relationship between FORST, FISI and the world of skiing continues to grow with beer. In the VIP lounge in Val Gardena, an exclusive toast with the new non-alcoholic 0.0% FORST beer was made by Cellina von Mannstein of FORST, the President of FISI Flavio Roda and the Italian speed skiers Christof Innerhofer and Mattia Casse with the Sports Director Massimo Rinaldi.
FORST Beer and skiing have always shared a strong bond with nature, the territory and its traditions, continuing to accompany the FISI and national Italian athletes in Alta Badia (22 and 23 December), Bormio (28 and 29 December), Madonna di Campiglio (8 January) and in the World Cup finals in Cortina from 18 to 22 March.
Per visitare Forst.it devi essere maggiorenne.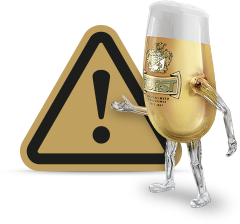 Benvenuto su forst.it
Hai compiuto 18 anni?