The FORST Easter beer brings spring scents to the table
The FORST Easter beer brings spring scents to the table
Easter is just around the corner and Birra FORST is offering its Easter beer especially for this celebration, as well as various delicacies for a personalized Easter basket.
Among the many different styles of beer available on the market today, there are a variety of seasonal beers brewed for a variety of occasions. In addition to the famous FORST Christmas beer, Birra FORST also offers its FORST Easter beer for a short time every year, a specialty with a long brewing tradition in various European countries.
The FORST Easter beer is the ideal accompaniment to lamb, kid or traditional Easter pastries to toast the Easter holidays with relish. This seasonal lager with a velvety golden yellow color, a floral taste, a soft and pleasantly fresh aroma thanks to the use of special aromatic hops is a gift idea that will become a surprise in the Easter basket. The freshness and cheerfulness of the colorful label accompanies spring with flowers, Easter bunnies and Easter eggs.
The Easter beer will be available from the second half of March in 33 cl one way bottles in a box of 24 from the FORST online shop.
In addition to the Easter beer, the online shop offers plenty of inspiration for designing your own Easter basket, from savory to sweet, with an Easter biscuit with FORST Sixtus double malt soaked raisins, a delicious chocolate with FORST Sixtus beer, a FORST Kronen beer mustard, the Easter bread according to the typical South Tyrolean tradition (only available during Holy Week) with FORST brewer's yeast and many other FORST gift ideas.
Per visitare Forst.it devi essere maggiorenne.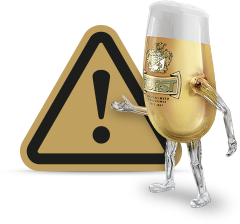 Benvenuto su forst.it
Hai compiuto 18 anni?