WORLD GOLD AWARD FOR FORST 0,0%
WORLD GOLD AWARD FOR FORST 0,0%
FORST 0,0% wins the gold medal at the "World Beer Awards 2023" in the No & Low Alcohol Lager category
The first beer with 0,0% alcohol by volume from South Tyrol is awarded the international honor of Gold by the "World Beer Awards 2023".
The World Beer Awards are a highly recognized global award in the United Kingdom, which has been celebrated for over 10 years. The world's most renowned online magazine for the beverage sector, "TheDrinksReport.com", awards these prestigious titles annually to the international best in each category. An expert jury of bartenders, journalists, brand ambassadors, consultants and buyers blind taste the liquid specialties and then evaluate them according to the highest criteria.
"A pale, gold, clear, beer with a good effervescent head. The nose has subtle hints of lemongrass. The taste is a little sweet, with good mouthfeel, good carbonation, and a medium-dry finish."
– World Beer Awards committee on FORST 0,0%
"Courageous and sportive by nature – that is FORST 0,0%. Tireless commitment and the pursuit of the highest quality and production standards, always in harmony with tradition, nature and technology. All this makes up our FORST beer specialties, with FORST 0,0% we offer full FORST taste with carefree 0,0% alcohol. This significant award from the committee encourages us in our actions. We will continue to offer and maintain a product variety of the highest quality with passion and great commitment, as we have always done," explains Cellina von Mannstein, of FORST beer.
The light non-alcoholic lager FORST 0,0% has made it to the top of the winners' podium with its full-bodied taste: 100% FORST – 0,0% alcohol. This particular beer specialty ensnares all beer lovers, athletes and people with an active lifestyle with pleasant hoppy notes, as well as a full and balanced flavor. It is characterized by the low calorie content, regenerating freshness and fine-pored foam.
FORST beer has worked intensively for years on the development of this non-alcoholic beer. Clearly with the goal in mind to create an honest product. A FORST beer specialty that stands out from Italian legislation. According to Italian law, a "non-alcoholic beer" may contain up to 1.2% alcohol.
It was the ambition of FORST beer to produce a beer with an alcohol content of 0,0% by volume. With the launch of FORST 0,0% towards the end of 2019, FORST beer has succeeded in brewing one of those rare non-alcoholic beers that stands out worldwide for its authentic and genuine beer taste. Which is now also confirmed by the award of the World Beer Awards.
FORST 0,0%, sportive by nature: its isotonic, refreshing, low-calorie and exceptionally good nutritional properties make FORST 0,0% particularly popular with people who like sports, making it the ideal companion for every moment of the day, without compromise. FORST 0,0% is the official beer of alpine skiing and is also highlighted by the proven partnership between FORST beer and the Italian Winter Sports Federation FISI. FORST supports numerous local and national clubs and associations and has already initiated a number of charitable projects.
Per visitare Forst.it devi essere maggiorenne.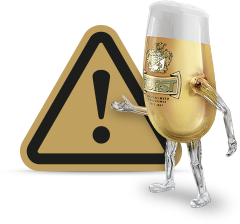 Benvenuto su forst.it
Hai compiuto 18 anni?