Apple pancake with vanilla cream
Apple pancake with vanilla cream
2 medium sized apples
½ lemon, juice
VANILLA CREAM
250 g milk
60 g sugar
1 package vanilla sugar or 1 vanilla pod
1 pinch lemon zest, ground
1 pinch salt
3 egg yolks
2 tsps. cornflour
125 ml whipped cream
BATTER
125 g flour
125 ml milk
2 egg yolks
½ package vanilla sugar
1 tbsp. oil
2 albumen
1 pinch salt
1 tbsp. sugar
FURTHER
shortening
3 tbsps. sugar
1 tbsp. cinnamon
4 mint leaves for garnish
2 tbsps. strawberry sauce to garnish
Peel the apples, remove the core with the apple corer and cut into 5 mm thick pieces. Drizzle with lemon (juice) and let stand for 10 minutes.
Vanilla sauce
Bring the milk to boil with 20 g sugar, vanilla sugar, lemon zest and salt.
Mix the egg yolk with the rest of the sugar and the cornflour in a pan, add the hot milk, pour in a pot and bring to boil, stir continuously.
Pass through the sieve, let cool down and amalgamate with whipped cream.
Batter
Put the flour in a pan, stir with milk and the egg yolks until smooth.
Mix in vanilla sugar and oil. Beat the albumen with salt, whip with sugar and amalgamate with the batter.
Completion
Heat up the shortening.
Dip the apple pieces in the batter and brown in oil at 180° C for about 3 minutes on both sides. Drain on a paper towel. Mix sugar with cinnamon and roll in the apple pancakes, garnish with vanilla sauce, mint and strawberry sauce and serve.
Per visitare Forst.it devi essere maggiorenne.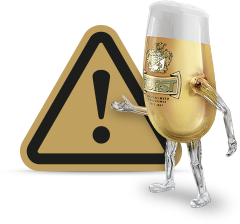 Benvenuto su forst.it
Hai compiuto 18 anni?