Asparagus with Bolzanina sauce
Asparagus with Bolzanina sauce
2 kg white asparagus,
1 tsp. butter,
1 pinch sugar,
2 tbsps. white wine,
salt,
Bolzanina sauce
2 eggs,
2 tsps. mustard,
salt,
ground white pepper,
2 tbsps. hot water,
150 ml oil,
3 tsps. white wine vinegar,
2 tbsps. finely chopped chives,
Further
2 tbsps. grated parmesan cheese,
50 g melt butter,
1 tbsp. chopped chives,
8 slices cooked ham,
1 tbsp. herb oil
Peel the asparagus from tip to end. Take care not to break the asparagus. Order the asparagus by thickness and cut off the woody and dry ends. Divide in small portions and tie together with kitchen string. Bring a saucepan of salted water to boil, add butter, sugar, white wine and salt, put the asparagus in the saucepan (cover them with a white napkin or paper towel so that the asparagus remain covered by water). Cook for about 12 minutes.
Bolzanina sauce
Boil the eggs for 7 minutes, cool in cold water, peel and separate the albumen from the egg yolk. Mix the egg yolk with mustard, salt, pepper and hot water.
Add the oil and stir constantly. Season with white wine vinegar and mix in chives and minced albumen.
Completion
Take out the asparagus from the water using a baker's shovel or asparagus pincers, remove the kitchen string and place the asparagus on a plate. Dust with grated parmesan cheese and sprinkle with butter. Garnish with Bolzanina sauce, cooked ham, chives and herb oil and serve it.
Per visitare Forst.it devi essere maggiorenne.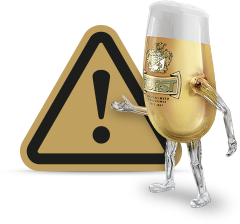 Benvenuto su forst.it
Hai compiuto 18 anni?