Celery cutlet baked in corn flakes with herb salad
Celery cutlet baked in corn flakes with herb salad
8 celery root slices
of 40 gr. each
salt
1 egg to crumb
3 tbsp. flour to crumb
100 g corn flakes, roughly crumbled
Herb salad
60 g salad and herbs (frisee lettuce, dill, calendula, chives flowers and chervil)
NUT DRESSING
2 tbsps. nut oil
1 tbsp. cider vinegar
2 tbsps. apple juice
salt
pepper
FURTHER
shortening
Celery cutlet
Cook the celery root slices in salted water for about 7 minutes.
Salt the cooked celery root slices on both sides.
Scramble the egg, turn over the celery root slices in flour, remove the flour in excess. Dip the celery cutlets in the scrambled egg and crumb with corn flakes. Press gently and shake off the corn flakes.
Herbs salad
Wash and cut frisee lettuce, dill, calendula, chives flowers and chervil into small pieces.
Nut dressing
Mix nut oil, cider vinegar, apple juice, salt and pepper.
Completion
Heat up the shortening in a pan, fry the celery cutlets on both sides for about 4 minutes at 160° C and let drain on a paper towel.
Marinate the herb salads with nut dressing, arrange the celery cutlets on a plate and serve.
Per visitare Forst.it devi essere maggiorenne.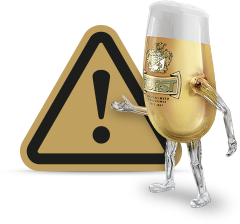 Benvenuto su forst.it
Hai compiuto 18 anni?