Mascarpone mousse wrapped in bacon on celery salad
Mascarpone mousse wrapped in bacon on celery salad
Mascarpone mousse
1 ½ gelatine leaves
2 tbsps. liquid cream
20 g roasted pignolia (pine nuts), chopped
200 g mascarpone cheese
120 ml whipped cream
salt
pepper, freshly ground
1 tbsp. chives, finely chopped
Celery salad
300 g ribbed celery
Mascarpone mousse
Soak the gelatine leaves in an ample amount of cold water for 10 minutes.
Squeeze out the gelatine leaves, dissolve in bain-marie with 2 tbsps. liquid cream and mix with roasted pignolia and mascarpone cheese.
Fold in gradually whipped cream and season with salt and pepper. Fill the wrapped bacon slices with mousse using a pastry bag, sprinkle with chives and put in the fridge for about 30 minutes.
Celery salad
Clean, wash and peel gently the ribbed celery and cut into thin slices.
Marinate with olive oil, cider vinegar, dill, salt and pepper.
Completion
Arrange the celery salad on a plate, place the mascarpone mousse wrapped in bacon on top, stick the chives blades into the mousse, garnish with herb oil and watercress and serve.
Per visitare Forst.it devi essere maggiorenne.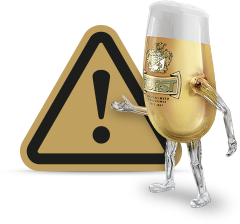 Benvenuto su forst.it
Hai compiuto 18 anni?