Tagliatelle with asparagus Nut Sauce
Tagliatelle with asparagus Nut Sauce
Tagliatelle Dough
100 g of flour
100 g durum wheat semolina
2 eggs
1 tsp olive oil
salt
Asparagus with sauce
250 ml asparagus broth (cooking water of asparagus peel)
400 g of white asparagus, cooked and sliced
2 tablespoons hazelnuts, cut into flakes
4 anchovy fillets in oil,
finely chopped
1 squeeze of lemon juice
salt
Freshly ground pepper
2 tablespoons olive oil
1 tablespoon butter
Further
1 tbsp parsley , finely chopped
2 tablespoons hazelnut flakes for sprinkling
Tagliatelle dough:
For the noodles knead together all the ingredients, cover and leave to rest. Thinly roll out the dough with a pasta machine and allow to dry slightly before cutting.Cut thin Tagliatelle with the blade attachment of the pasta machine or with a knife.
Asparagus and walnut sauce:
Let three quarters of the liquid from the asparagus broth thicken. Add the asparagus slices, hazelnuts and anchovies , season with lemon juice, salt and pepper. Finally bind the sauce with olive oil and butter.
Completion:
Boil the pasta in plenty of salted water for about 3 minutes (in case of a finished product follow the instructions on the packet).
Toss in the hot asparagus nut sauce, sprinkle with parsley and hazelnut leaves and serve.
Per visitare Forst.it devi essere maggiorenne.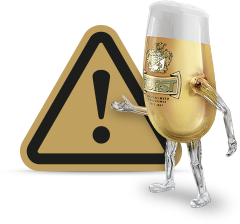 Benvenuto su forst.it
Hai compiuto 18 anni?